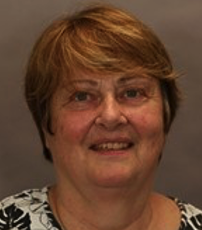 Dr. Virginia Lang
HirLan
Virginia started in the medical research field as a Coordinator of Research at the Clinical Research Unit Kennedy Institute of Johns Hopkins Medical Center. She was responsible for the initiation, coordination, and management and/or analysis of research projects in the Clinical Research Unit. These projects were funded by various Federal Government Agencies. Subsequent to Johns Hopkins Medical Center, Virginia entered the field of Human Factors through the doctoral program at SUNY Binghamton. Virginia held a fellowship at the Aeromedical Research Laboratory of the United States Air Force at Wright-Patterson AFB, Dayton, Ohio and a fellowship at NASA. Her research dealt with cognitive factors that differentially affect the characteristics of visual displays. Applications of this research are directly related to various medical devices and software applications providing Medical Device Human Factors by HirLan clients with 30 years of Human Factors experience.
In addition, Virginia has extensive experience in the areas of product design, Customer Centered Participatory Design processes, and product lifecycle management. She is also known in the Human Computer Interaction and Usability Communities for her innovative techniques for collecting and incorporating user/customer feedback throughout the product lifecycle. In July 2014, Virginia founded and established the HirLan Institute of Human Factors with labs in Carlsbad, California and a Consortium arrangement in London, UK. HirLan supports Top Ten pharma/medical device companies, as well as, start-ups with consulting and testing services. These services are in conjunction with their clients' FDA 510(k) and CE mark applications.
Virginia holds a PhD in Cognitive-Experimental Psychology from SUNY Binghamton, and a Master of Science (ABT) in Applied Technology, Systems Science from SUNY Binghamton.
September 30 Friday
HirLan